Looking for a reversible refractive option?
For patients with high myopia or thin corneas where laser treatment is not suitable, an implantable contact lens (ICL) can be inserted behind the iris to correct the refractive status and afford the patient good vision without reshaping the cornea.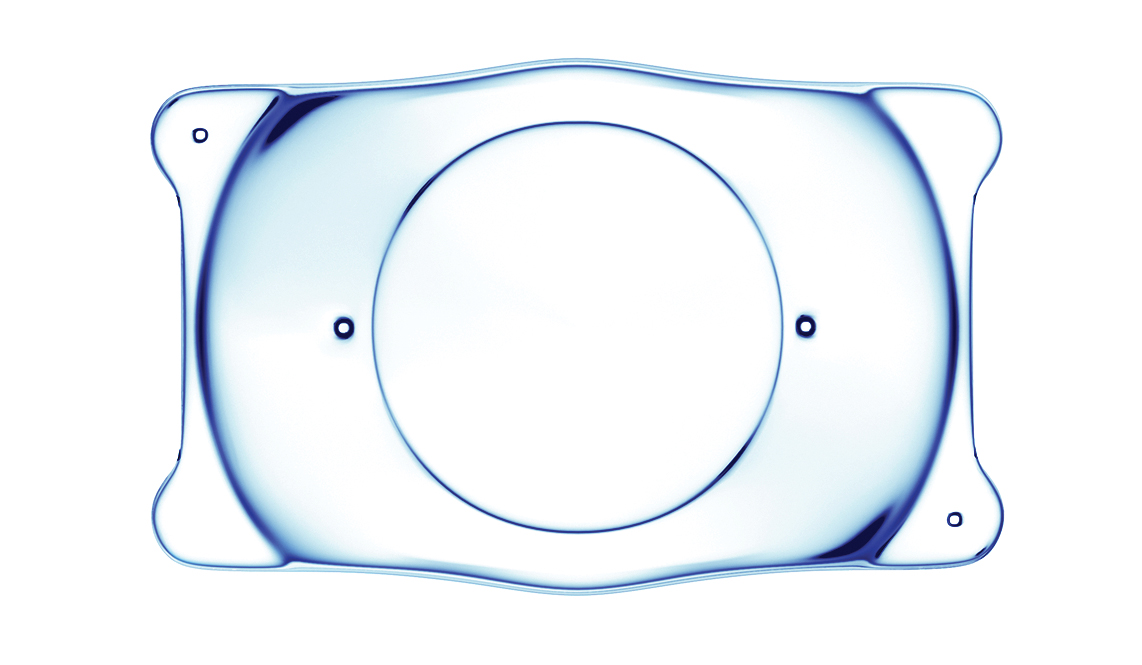 Visian ICL
Visian ICL® is best suited for people who have thin corneas or prescriptions that reduce them to wearing thick glasses, making the LASIK procedure impractical to perform. One major advantage of the Visian ICL® over other implantable lens is that it can be injected through a much smaller incision, and therefore does not require sutures. Eagle Eye Centre offers ICL as an excellent alternative for patients with extreme nearsightedness, extreme farsightedness, and special conditions.
How is it done?
This simple procedure is performed on an outpatient basis. Our Drs makes a small incision in the cornea and inserts the foldable lens between the iris and the natural crystalline lens. The procedure takes only 15 to 30 minutes for each eye and only requires topical anesthesia (numbing eye drops). Typically, patients can see clearly within a few hours after the procedure.
Because of the positioning of the ICL, it is invisible to the patient and others. Another added benefit with the ICL is that it avoids contact with other eye structures, providing safety, stability, comfort, and predictable outcomes. Once in place, the lens stays in place indefinitely and should require no maintenance made of an advanced material called Collamer® that provides exceptionally clear vision and practically eliminates reflectance of light that can cause glare, halos, and compromised night vision. A highly biocompatible material, Collamer® does not trigger an inflammatory response in the body and minimizes the occurrence of inflammation, induced astigmatism and other complications.
More than 800,000 patients worldwide have undergone the ICL procedure. The lenses have been subjected to numerous scientific studies and continuing refinement over time. In a rigorous U.S. clinical trial, the satisfaction rate among patients was impressive: 99.4 percent reported satisfaction three years after the procedure. Learn More about EVO
ICL Advantages
Safety
The safety of the ICL is proven. The implantable contact lens has been successfully implanted since the last 15 years in over 120,000 eyes worldwide.
Simplicity
After it has been implanted, the ICL is invisible to you and others. It also requires no maintenance.
Fast Recovery
You will experience good vision a few minutes after the treatment
Versatility
ICL can correct a wider range of myopia than LASIK or PRK. Also, if necessary, the ICL can be removed. The Toric* ICL corrects your nearsightedness as well as your astigmatism in one single procedure. Each lens is made to meet the needs of each individual patient.
Eagle Eye Centre will evaluate and determine which procedure is best for you. We will inform you of the benefits and risks of each procedure, and answer all of your questions regarding the procedures.